Association Highlights is off this week, but we thought you might enjoy a brief post on presidential whistle-stop campaigns. 

The morning after Tuesday's presidential debate between President Trump and Vice President Biden, Mr. Biden is hitting the campaign trail via train departing from Cleveland and making five stops in Alliance, Ohio; Pittsburgh; Greensburg, Pa.; and Latrobe, Pa., and ending in Johnstown, Pa.

Presidential campaigns have long utilized train travel to connect with voters.  According to the Constitution Center, William Henry Harrison was the first to do so in a losing bid for the presidency in 1936.  Although, he lost that race, he won in 1940 and traveled by rail to Washington, D.C. 
The presidential whistle-stop campaign that stands out most in my mind is the 1992 re-election campaign of President George H.W. Bush.  His campaign stopped at my university in Bowling Green, Ohio my freshman year of college.  That visit was documented in this trains.com article.  The author went on to publish a book in 1996 on presidential railroad travel.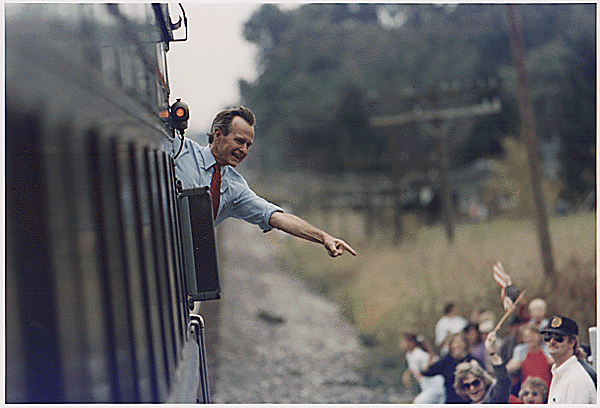 In 1996 President Clinton utilized a whistle-stop campaign on his way to re-election.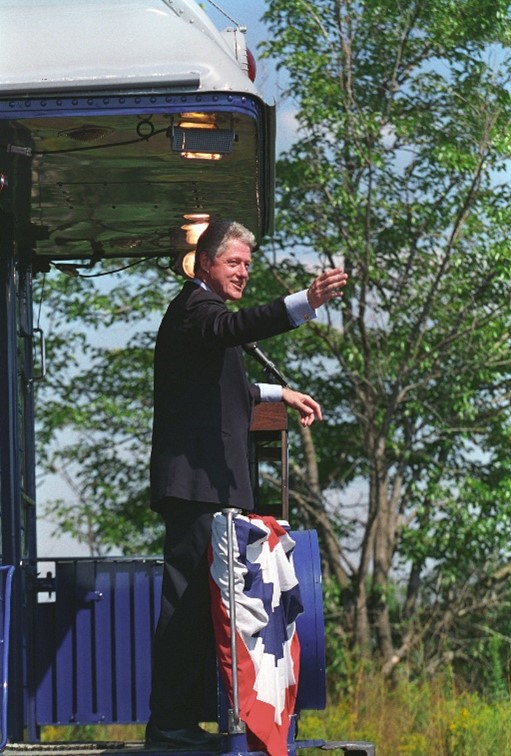 Like President Harrison, President-Elect Obama – joined by Vice-President Elect Biden - traveled by train to Washington, D.C. for his inauguration. 
Looming over Mr. Biden's whistle-stop campaign is the financial troubles facing rail and non-rail passenger carriers.  According to the radio show Marketplace, Amtrak needs "nearly $5 billion in federal assistance to help make up for losses caused by the coronavirus pandemic."  Air carriers are faring no better and October 1, 2020 marks the date that the airlines are permitted to furlough workers.  Carriers had been prohibited from furloughing workers as a condition imposed for the airlines to receive $25 billion in Covid-19 relief aide.
For now it seems, that passenger carriers will have to fend for themselves, as of September 30, 2020, the Trump Administration and the U.S. House of Representatives have so far not agreed to another Covid-19 relief package.
Share this post: